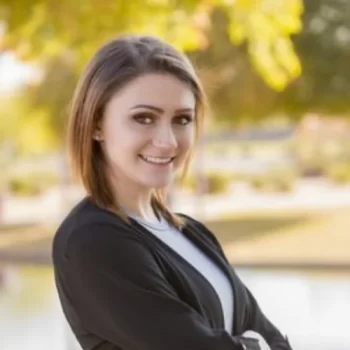 Kelli Krushinsky
Mortgage Consultant
NMLS#: 1826438
Phone: (623) 262-6422
Kelli@reasyfinancial.com
Hello, welcome to my page.
Hey there, I'm Kelli Krushinsky. I have been in the Mortgage industry for about 7 years. Let me tell you, every single moment of this journey has been an absolute joy! Now, here's a little twist – my fascination with mortgages ignited when I was just a young kid. It might sounds strange, but I vividly recall the days when my dad engaged in heartfelt conversations with clients and realtors, building bonds that have lasted a lifetime. Watching him in action was the spark that lit up my interest, and what a blessing it was to be taught by someone with over 20 years of experience!
Beyond the mortgage world, you'll usually find me in the beautiful outdoors – whether it be going for a walk or embarking on an invigorating hike! And lets not forget my trusty companion, my four-legged furball, who's always up for an adventure by my side. So, that's me in a nutshell. I look forward to helping you with all of your mortgage needs!
All-in-One Solution
Our Loan Process...